Elder Carlie Towne was born and raised in Union Heights, a Gullah/Geechee neighborhood in the Neck Area between the City of Charleston, South Carolina, and North Charleston, South Carolina, to parents who also are from Union Heights.
Elder Carlie Towne is a producer, play-write, poet, historian, TV host and narrator. She is also the co-owner of Alternative, and co-owner of Swans La Expression - both are cultural stores. She wrote and produced an audio tape entitled, "My Journey to the Gullah/Geechee People" and, "It is a Cultural Affair." She also wrote and produced 7 plays for the Moja Arts Festival. She serves as committee member on Moja Arts Festival for 15 years.
She has worked full-time at AT&T for 38 years starting as an operator, and promoted to the position of sales Consultant .
She is the founder of Carlie Towne Production company, which produces TV shows, plays and commercials. The production company also provides funds for the Gullah Geechee Angel Network and Gullah/Geechee People Foundation, which are two not-for-profit organizations. The Gullah/Geechee People Foundation was co-founded by Elder Carlie Towne and her Husband Elder Halim Abdul-Karim.
Elder Carlie Towne is the Director of The Gullah/Geechee Angel Network and presently serves as Minister of Information of Gullah/Geechee Nation under the Leadership Of Queen Quet Chieftess of the Gullah/Geechee Nation.
Elder Carlie Towne Says:" I want a win win situation . When I get with people . I try to become them, so I can empathize with them . This helps me to relate to them and they become my family so no matter what, we stay focused on the issue at hand."
Our richness is in our Gullah Geechee Culture, our untapped resources and our youth. We must connect them to the Gullah/Geechee Nation so the Youth, Elders, Families and Friends can continue to connect to build our infrastructure for a win win situation.
Peace and blessing--Elder Carlie Towne--iohwsays Leadship is a circle Lead me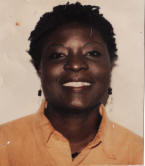 Lesa Cherise Wineglass-Smalls was born and raised in Charleston, South Carolina. This Gullah/Geechee Ooman attended Simonton Elementary and Burke High School before a brief stint in the United States Air Force. After leaving this short military career behind, she married Elliott Haynes Smalls, III and one child, Brandi Jacquemaine Smalls, was born to this union. Lesa enrolled in Trident Technical College, where she studied Filmmaking and TV Broadcasting courses – which led to a ten year career as a News Photojournalist and Live Truck Operator for both CBS and NBC affiliates. She then went on to work on independent projects and continues to do so. Some of her projects include: "Things My Grandmother Taught Me"- Fouche Sheppard; "The Carlie Towne Gullah/Geechee People Show" and "Charleston Aid to Africa", to name a few.